V
A -
CONVEYOR SYSTEMS
Spiral conveyors for dewatered sludges including container loading stations.
V
A -
Spiral Conveyors, Type "
V
A -
SF"
for conveyance of bulk material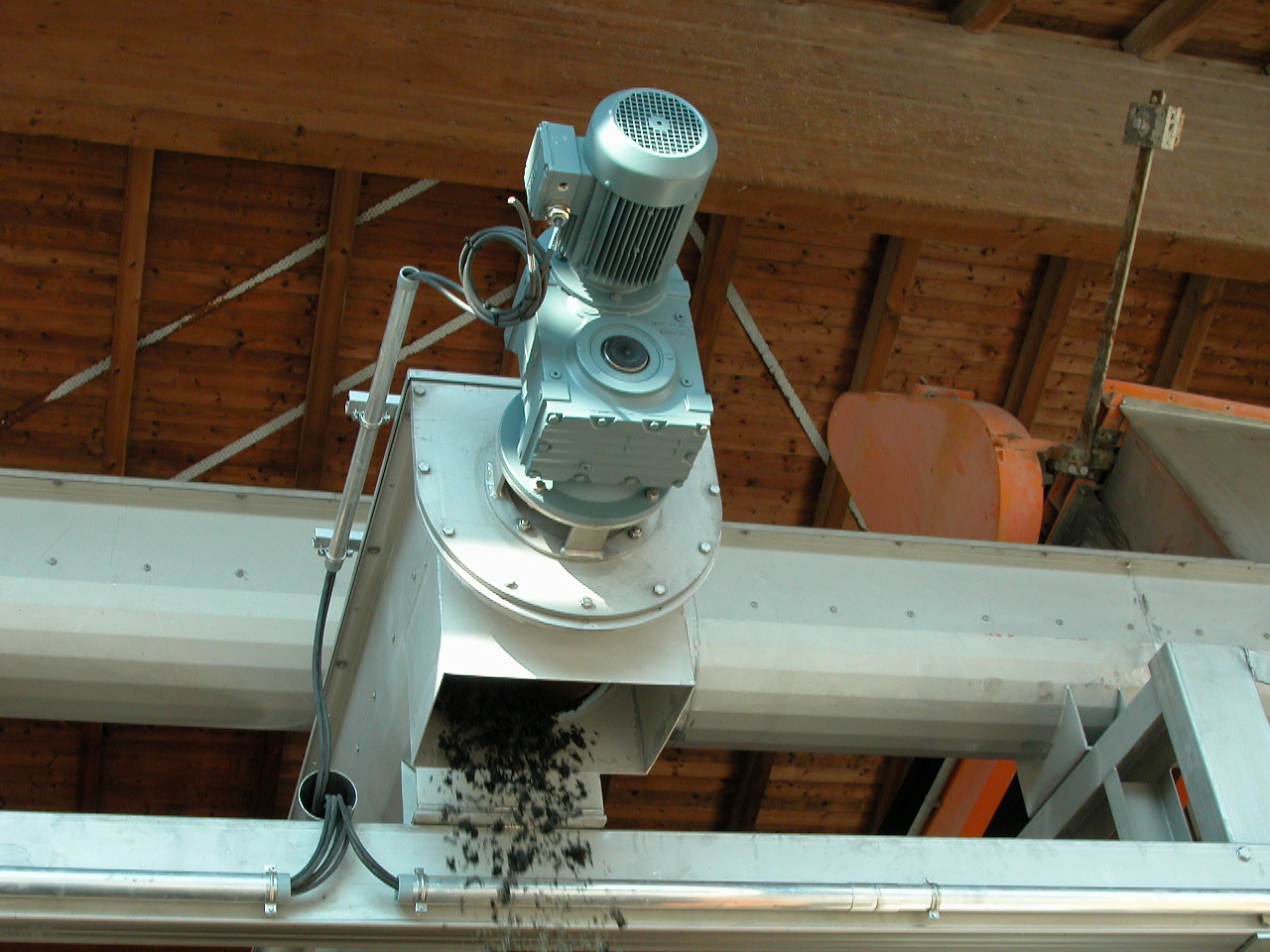 TYPE:
V
A -
SF-STAINLESS STEEL
V
A -
SPIRAL CONVEYORS
WELL PROVEN IN TERMS OF:
TECHNOLOGY

QUALITY

ECONOMY
PROCESS DESCRIPTION:
Integral part of the VA - Spiral Conveyor is the shaftless spiral. Its constant quality is our prior concern - we use our supplier's bespoke computer-supported manufacturing-program for its production. The spiral is made from special steel, other materials are available on request. The spiral glides in a U-shaped trough on an abrasive support, whose material is adjusted to its specific application (steel rails, plastic, special rubber). Thus, it is possible to support the conveyor from only one side - even with working lengths of up to 40 m per device.
The U-trough is made from stainless steel W-No. 1.4301 - other materials are available on request - and completely hygene-capsuled with screwed covers. Material-insertion can take place at as many places on the spiral conveyor as you wish. The lateral material-insertion, too, is possible without any constructive height-loss through direct connection. Apart from the axial dropping chute, one or more vertical dopping chutes can be mounted. The maximum installation angle for VA - Spiral conveyors in the U-trough is 40°. Furthermore, pipe conveyors are used with which various materials can bei transported up to an angle of 90°. In basic specification, the devices are equipped with single spirals. For greater conveying amounts and/or higher installation angles from 15°, spiral blade heightenings are used. Standard flat-gear motors are used for actuation, which are adjusted to the specific application in terms of revs and power output.
Using VA - Spiral Conveyors brings along vital advantages compared to conventional conveying devices: Obstructions are prevented due to the shaftless design of the spirals. Transport of material with alternating chunk-sizes is no problem. Maintenance and mending work is reduced to an inevitable minimum and the hygenic conditions of your conveying equipment considerably improved.